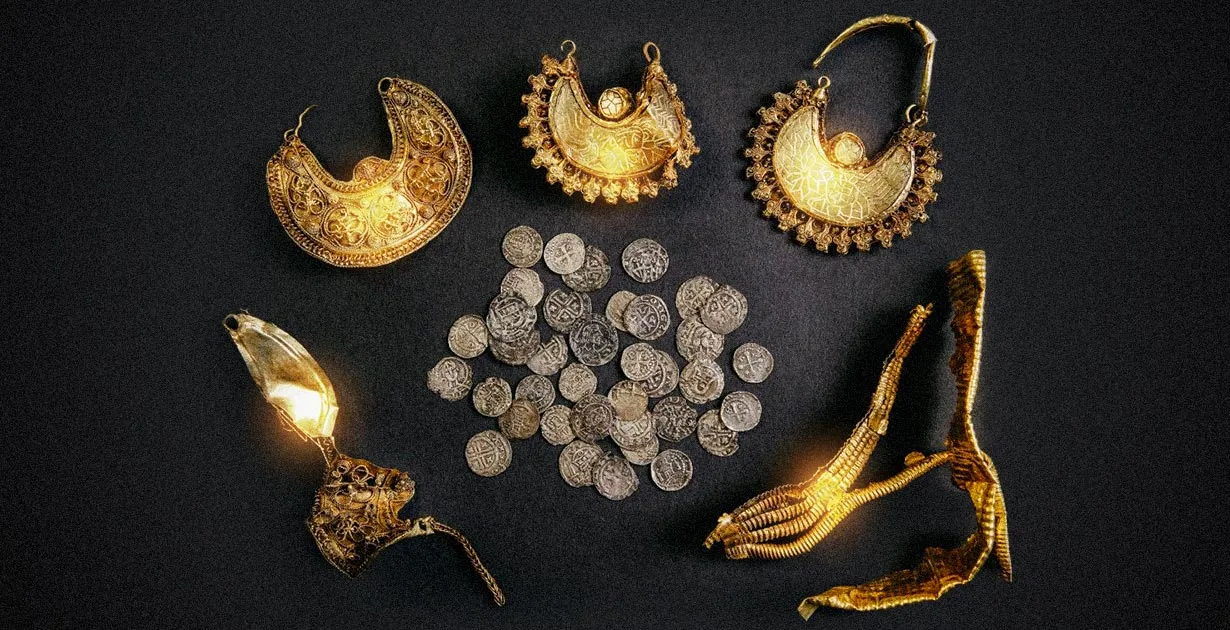 11th century gold jewelry found in the Netherlands!
29.09.2023
Average reading time — 2 minutes

A real treasure, which is of great importance for the state located in northwestern Europe, was presented on display at the National Museum of Antiquities in the Netherlands in March 2023. Gold jewelry of the 11th century and silver coins of the 13th century were showcased to the world.

The rare finding was discovered by treasure hunter and historian Lorenzo Ruijter near the town of Hoogwoud (the Netherlands). For a thorough study of the history of the discovery, the man provided the treasure to the National Museum of Antiquities in Leiden.

The jewels found consist of 4 gold drop earrings, 2 pieces of gold leaf and 39 silver coins dating back to the Middle Ages. Despite the time spent in the ground, all the jewelry remains in excellent quality and reveals a lot of new facts about the history of the North Holland region.

The discovered silver coins were minted in the 1240s. They depict the Count of Holland and Zeeland — William II of Holland. Yet the gold jewelry found was made several centuries earlier. Archaeologists are convinced that gold earrings were a family heirloom, which was passed down from generation to generation. Judging by the size and design features of the pendant, as well as the position of the ornament on one side, the decorations were attached to a headband or hood.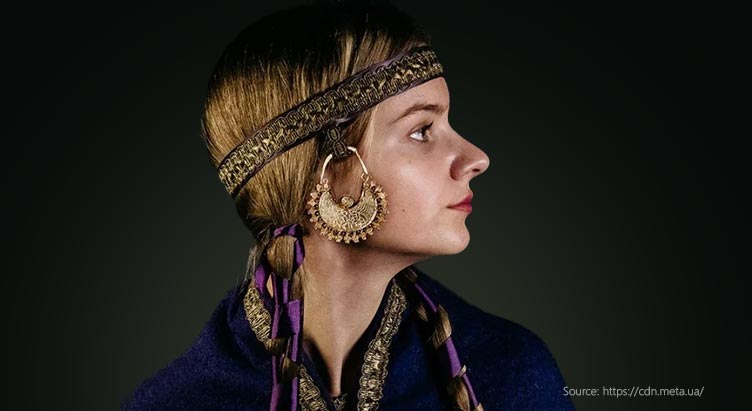 In the photo: 18K gold earring of the 11th century.
One of the earrings depicts a man's face surrounded by sun rays. In this engraving, according to scientists, one can discern the image of the Unconquered Sun (Sol Invictus) — the deity of the solar cult established by the Roman emperor Aurelianin in the 3rd century. Annemarieke Willemsen, curator of the National Museum of Antiquities, notes the unusual combination of typically Byzantine features such as the crescent shape with the German filigree technique and engraving characteristic of Northern Dutch and Scandinavian items.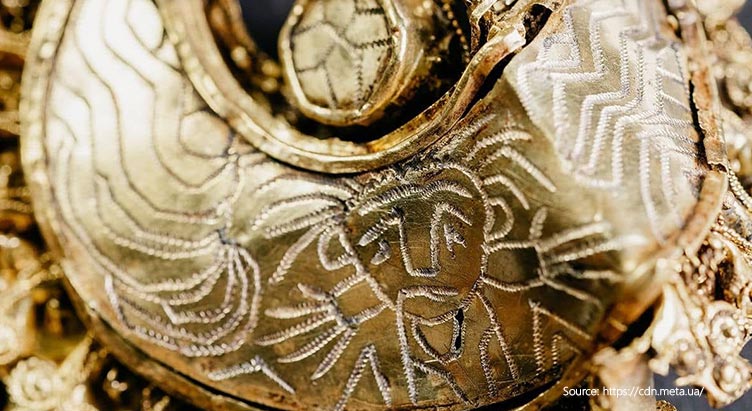 In the photo: the expert even admits that Jesus Christ is engraved on the image of the Sol Invictus.
The museum staff believes that the treasures found can significantly enrich our knowledge of the history of North Holland and West Friesland.
Read also the article:
The archaeologist's dream: the 7th-century necklace