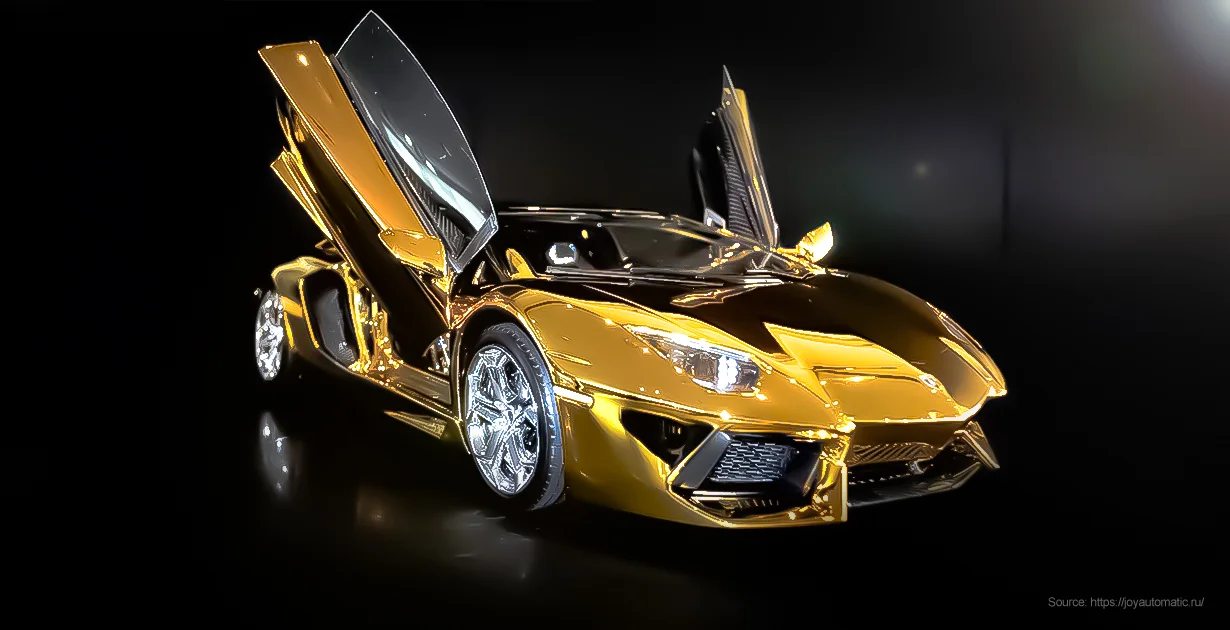 Golden Lamborghini: worth millions of dollars, fits on the table
03.11.2023
Average reading time — 2 minutes
Sports cars, gold and diamonds. These items attract the attention of luxury connoisseurs from all over the world. Some can boast of a personal large garage of expensive cars. Others regularly replenish their rare jewelry collection. What about those who want everything at once? Lamborghini presented a miniature copy of the Lamborghini Aventador LP-700-4, made of pure gold, especially for such people back in 2013 in Dubai. The model was made on a scale of 1:8 by the German company RGE (Robert Gulpen Engineering). The headlights and seat upholstery of the car are encrusted with 700 diamonds. The total weight of the car is 25 kilograms, and the cost is $7.5 million!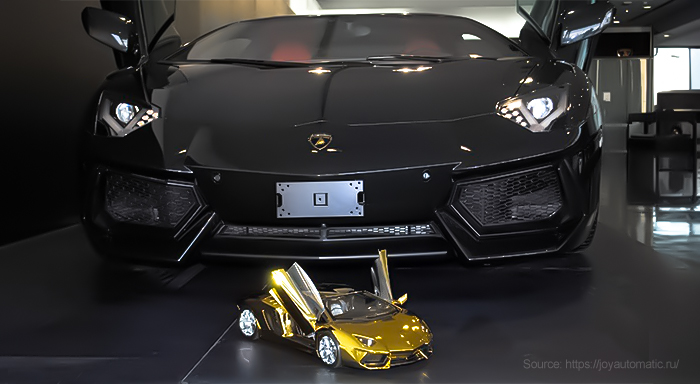 In the photo: a mini copy of the Lamborghini Aventador LP 700-4 next to the original.
Lamborghini probably hoped that its product would appeal to customers and ensure good sales. Company management stated that buying car replicas made of the noble metal is an excellent investment with "enormous potential for this value to increase significantly" as gold prices rise steadily over the long term. However, the expected buzz did not happen: the production of pure gold Lamborghini Aventador LP-700-4 models was limited to only one copy.
Why wasn't anyone interested in golden mini copies?
Most likely, the company simply could not convince buyers of the need to purchase such models. However, Lamborghini is not giving up, because the "real" cars it produces continue to be wildly popular. Moreover, gold continues to be one of the most popular color options for their owners. Such Lamborghinis have been driving around the roads of the world's megacities for several decades. For example, this luxury sports car was spotted in Paris in 2014.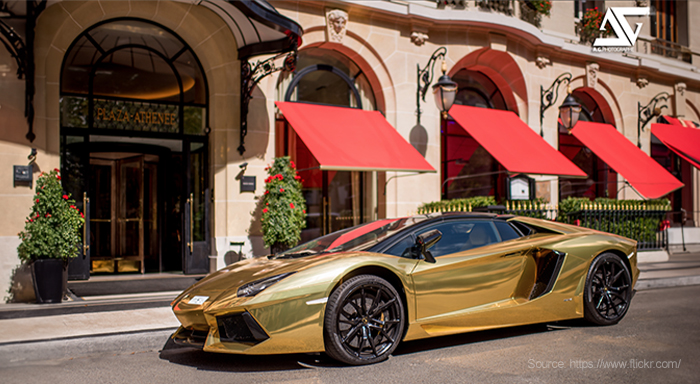 In the photo: a gold plated Lamborghini on the streets of Paris.
Judging by the car's license plate, it was brought from Saudi Arabia. This did not come as a surprise, since the world is already accustomed to the fact that many supercars with "golden" tuning belong to residents of Middle Eastern countries. Another feature for which the owner of the car probably paid a considerable sum is the number 666 on the license plate of the sports car.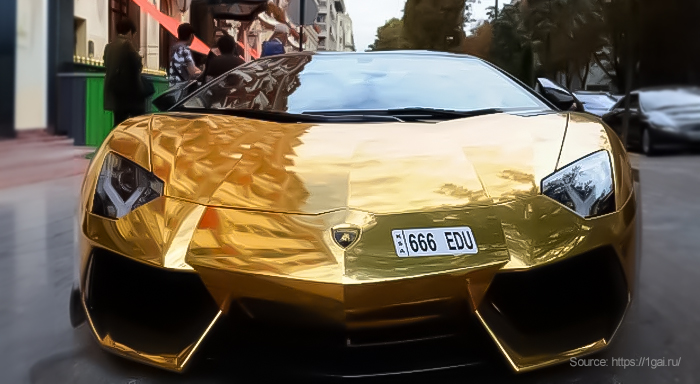 In the photo: a gold plated Lamborghini with license plate 666.
Gold plating, like nothing else, can give an already expensive car the most luxurious image. The precious metal is invulnerable to corrosion, so even after years the vehicle will shine like brand new.
Read also the article:
Masterpieces on wheels: cars by Mansory