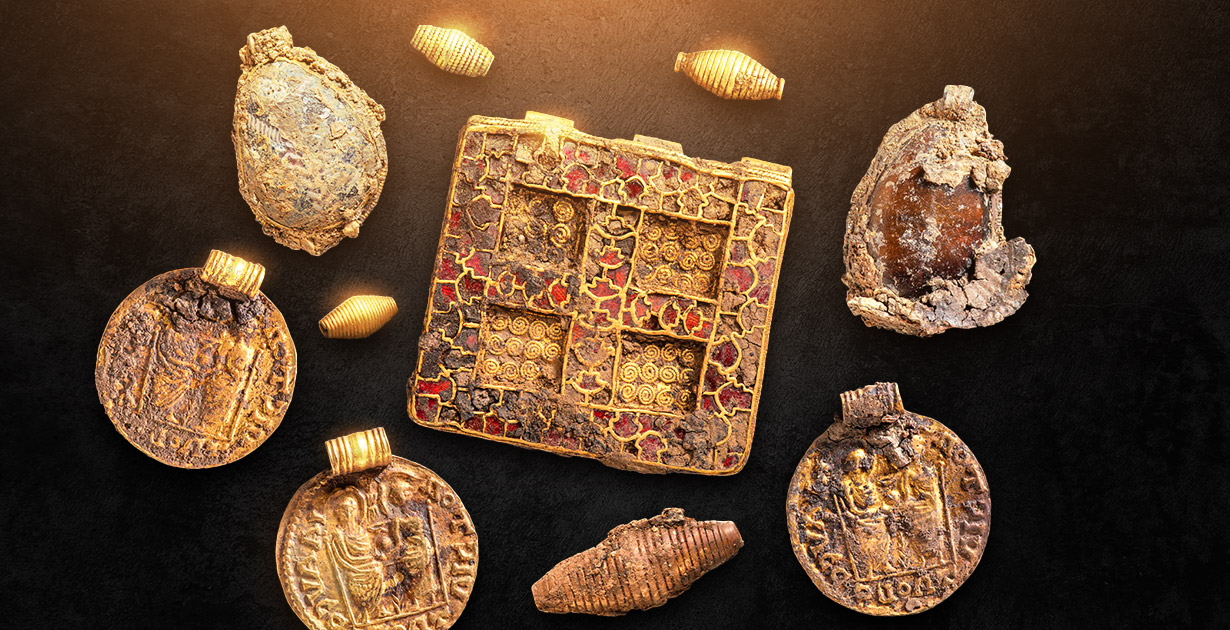 The archaeologist's dream: the 7th-century necklace
06.04.2023
Average reading time — 2 minutes
In 2022, English archaeologists made an important discovery in the village of Harpole (Northamptonshire). During the excavations, a burial site was discovered, in which golden jewelry of amazing beauty was found.
The burial site is over 1,300 years old, and a woman was buried in it. Apparently, the deceased had a high position in society and was a devout Christian. This is evidenced by objects found during excavations. The most impressive one is the skillfully made gold necklace.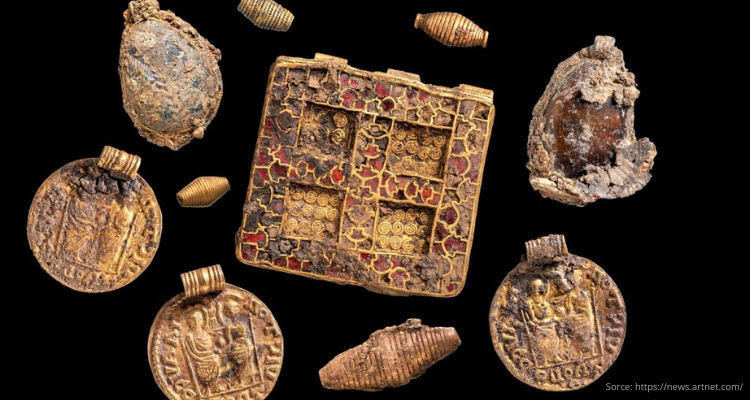 In the photo: details of the decoration called the "Harpole Treasure".
The necklace has 30 pendants made of gold, garnet, semi-precious stones, Roman coins and glass. The main element of the product is a rectangular pendant with an ornament in the form of a cross.
According to the Museum of London Archaeology (MOLA), this is the most ornate necklace of its kind found in England. Those that were discovered before cannot boast of such a motley variety of details.
"It is an archaeologist's dream to find something like this," says Levente Bence Balázs, head of the excavation. Archeology consultant Simon Mortimer agrees: "This find is truly a once-in-a-lifetime discovery the sort of thing you read about in textbooks and not something you expect to see coming out of the ground in front of you."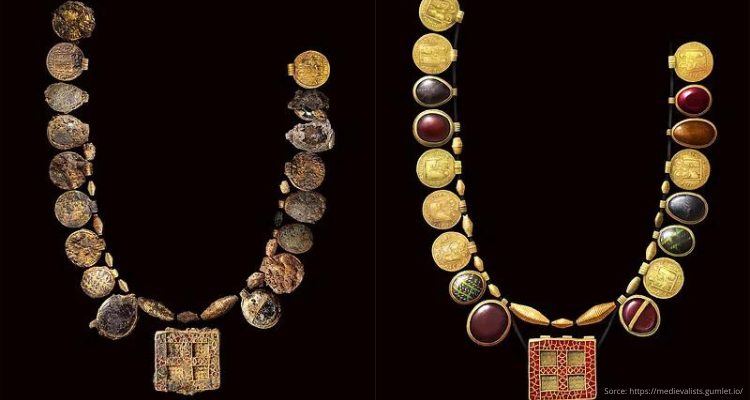 In the photo: "Harpole Treasure" in its original form (on the left), and its artistic reconstruction (on the right).
Two clay pots were also found in the burial site, as well as a copper dish and a large silver cross with images of human faces. This cross indicates that the buried woman might have been part of the early British Christian elite. Perhaps she was the abbess of the monastery or even a princess.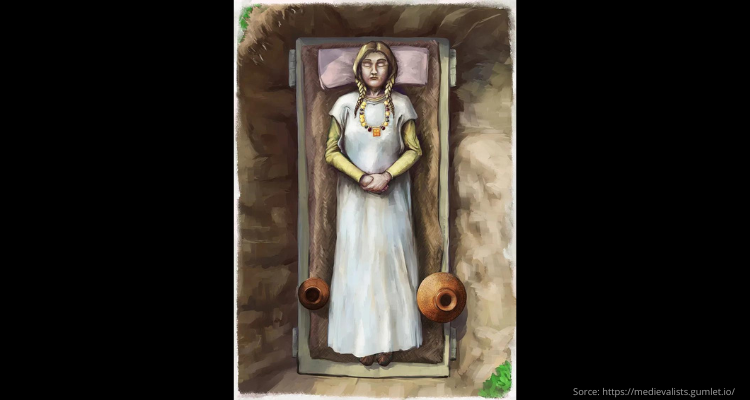 In the photo: artistic reconstruction of the burial in Harpole.
The 7th century was a time of great religious transformation, with more people converting to Christianity in Britain. Pagan funeral rites became a thing of the past. Lavish funerals began to be arranged not only for men, but also for women, which indicates their increased social status.
According to scientists, the finding discovered in Harpole will help deepen knowledge of medieval history in this part of England.
Read also the article:
The secret of the lady with gold rings