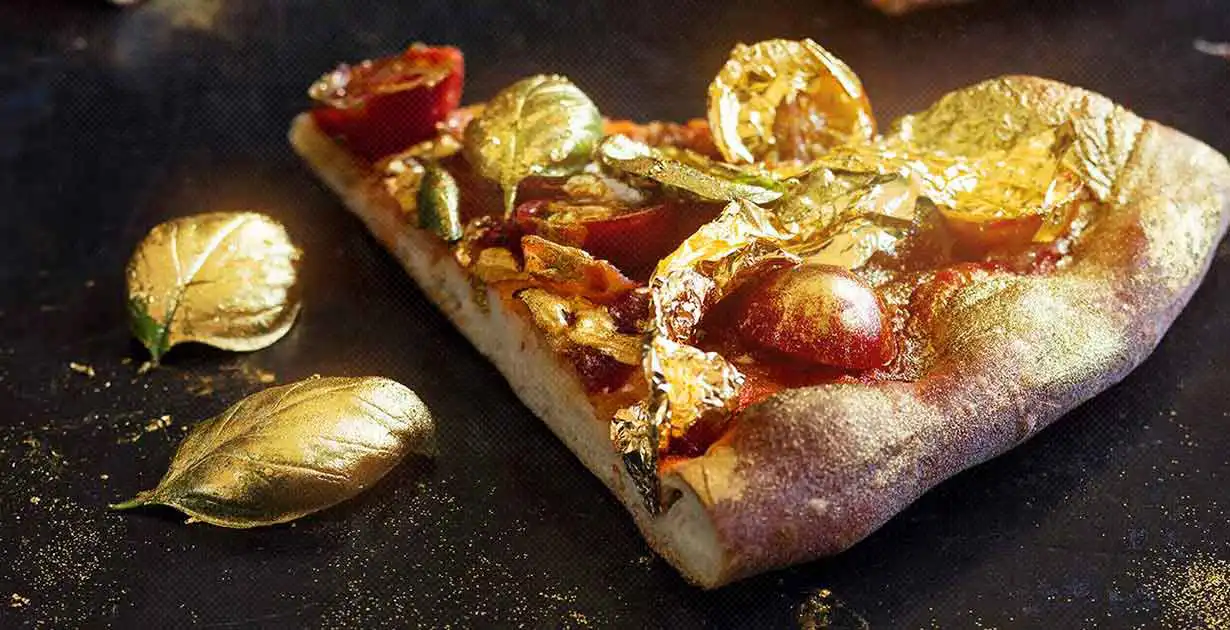 Top 5 expensive pizzas with gold
04.08.2023
Average reading time — 4 minutes
Recently, the social status of pizza has become truly royal. This dish has become not only the most consumed and photographed in the world, but also an exquisite gourmet product. The addition of edible gold can add a high price and prestige to pizza. Now you will learn about five most expensive pizzas in the world.
1st place
The status of the most expensive pizza in the world rightfully belongs to the $180,000 pizza. It is served in the Italian restaurant Pierchic, which is located in Dubai. It features edible gold leaf, Italian Alba white truffles, red saffron threads from Kashmir, champagne-soaked beluga caviar, matsutake mushrooms, Gascony foie gras and Perigord black truffles.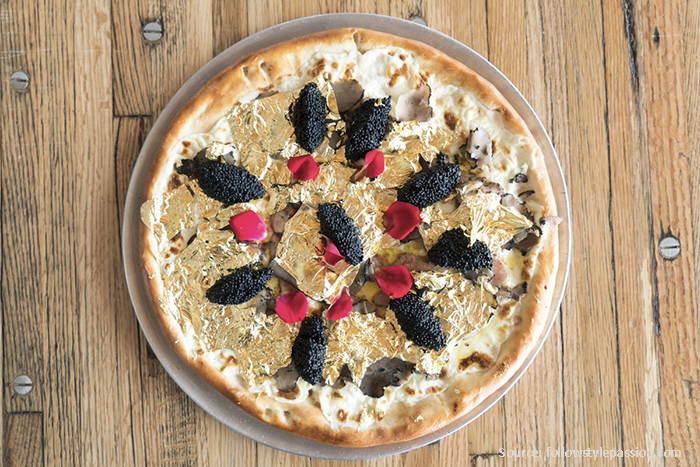 2nd place
The top's silver goes to $70,000 Canadian pizza. Topped with an ounce of gold, the pizza is covered with Parmesan béchamel sauce. The cheese is aged for 10 years. For the filling, they take Japanese beef, which is pre-marinated in grape juice, and foie gras, which is produced in the Hudson Valley and fried with the addition of apple juice. The pizza is sprinkled with smoked sea salt and leaves of edible gold. This custom-made pizza was cooked by a specially hired chef at The Golden Pizza.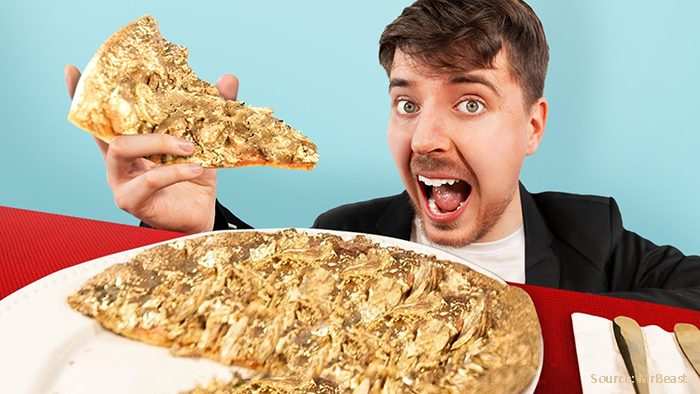 3rd place
Bronze rightfully goes to Canadian pizza Miss Verdun with a price tag of $4,250. It could be ordered at the Montreal restaurant Mazzou Pizza. The ingredients of the pizza were lobster, black caviar, white truffles and 24 carat gold flakes. Another feature of this pizza was the fact that the chef personally went out to the customers to prepare it. And at that moment, customers were offered to enjoy live music performed by a chamber orchestra, which was also included in the price of pizza.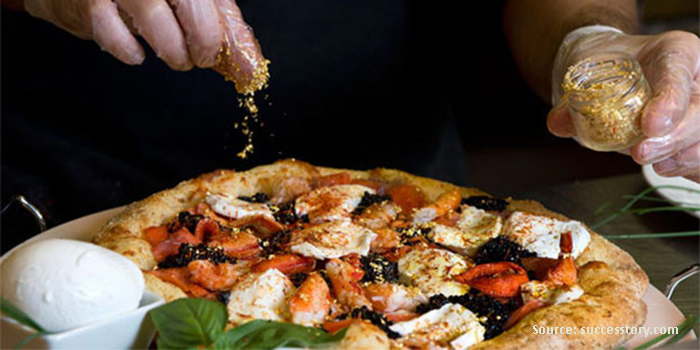 4th place
Another participant of the top is pizza Royale 007 for $2,770. The name of the pizza immediately refers us to the agent James Bond. This truly royal pizza was prepared in 2007 in Scotland for a charity auction. This 12-inch pizza featured exclusive ingredients such as cognac-poached lobster, edible gold plates, smoked salmon and venison medallions.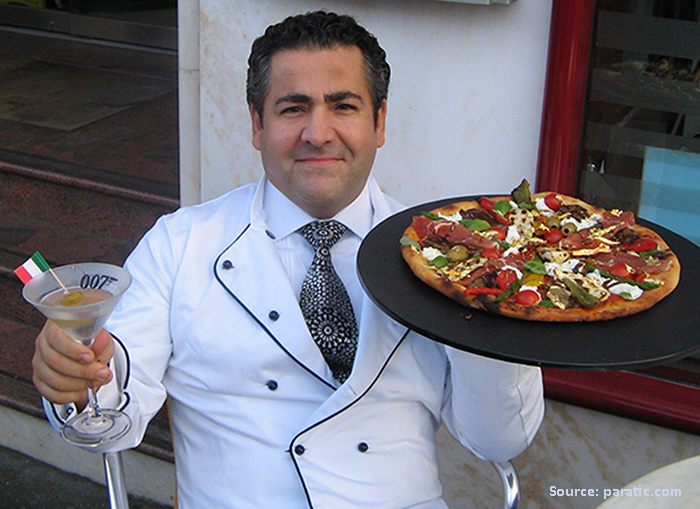 5th place
Rounding out the top is Margot's pizza for $2,400. It is made on the island of Malta. The pizza has unusual ingredients. The base of the pizza is covered with gold leaves and white truffle. In order not to kill the delicate taste of the mushroom, similar to meat with a hint of sunflower seeds and notes of walnuts, the classic tomato sauce was not included in the recipe.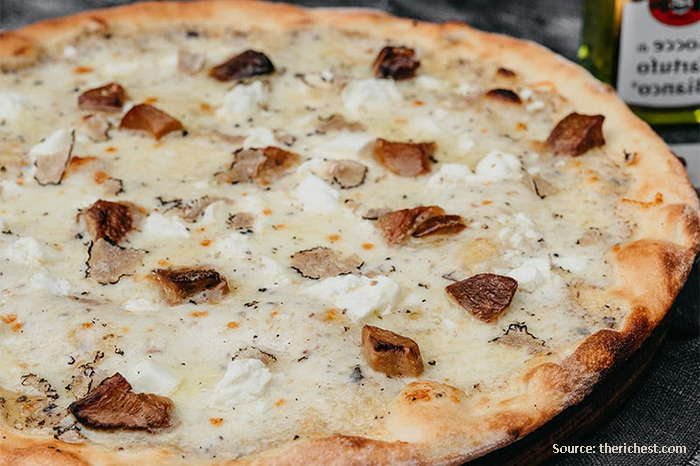 Pizzas with edible gold have begun to gain popularity in recent decades. The precious metal on a piece of your favorite dish has become more than just a way to demonstrate your financial wealth. It has become a way to get a new gastronomic experience.
Read also the article:
Golden bottle of Frapin Cuvée 1888