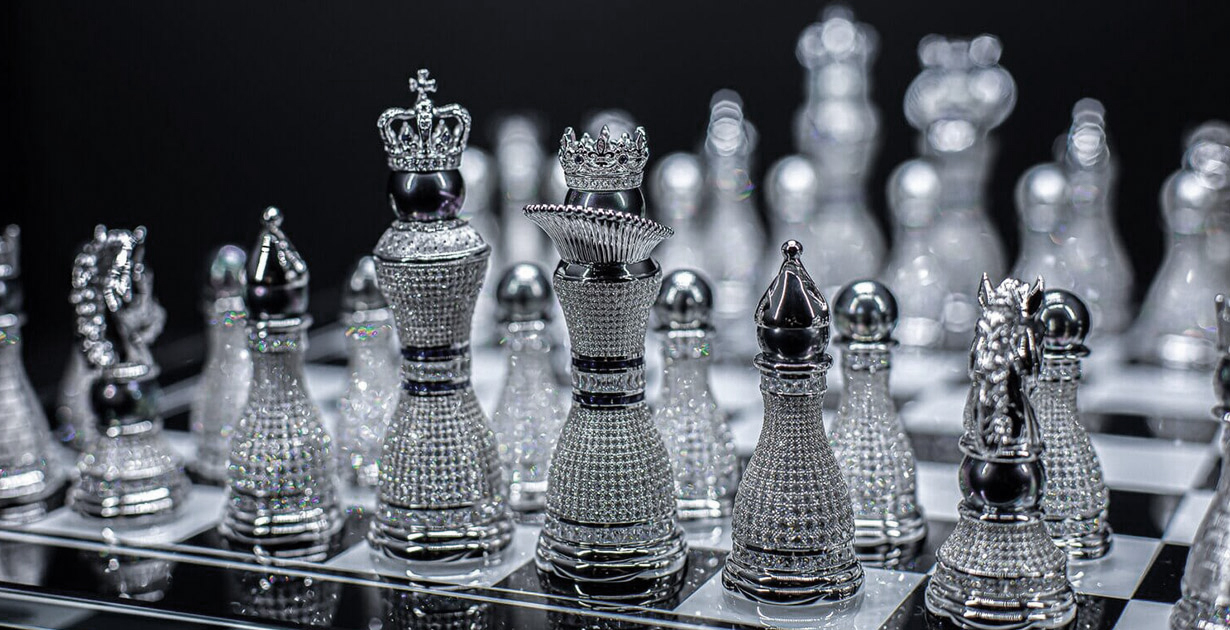 Chess — it will be hard to take your eyes off it
27.01.2023
Average reading time — 2 minutes
The intellectual game, invented more than one and a half thousand years ago, won the hearts of millions of people. While players compete in strategic thinking skills, jewelers try to outdo each other in creating the most elegant and expensive chess set.
Australian jeweler Colin Burn dreamed of making the best chess set in the world and seeing it played by the world's greatest grandmasters. The result of Colin's efforts became an amazing creation called Pearl Royale.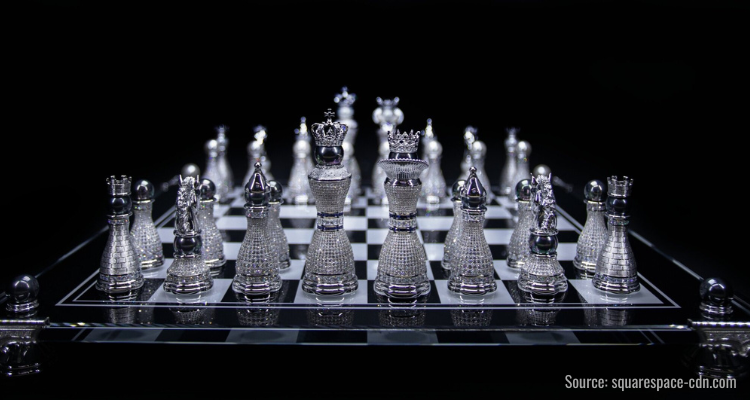 18K white gold figurines with diamonds, pearls and Ceylon Blue sapphires are lined up on the crystal board. Every detail is a tribute to the classic chess standards that were invented in 1849 and subsequently applied in the sets used in the world championships.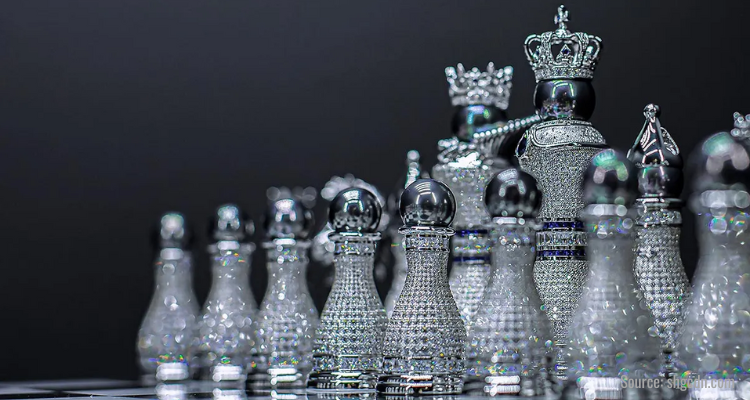 Only three copies of the Pearl Royale exist. The cost of each is 4 million dollars.
"The Pearl Royale's decadence is symbolic of how I value the game itself. I love how chess brings people together from all societies, cultures and backgrounds. Win lose or draw, we shake hands to show our respect," says the jeweler about his masterpiece.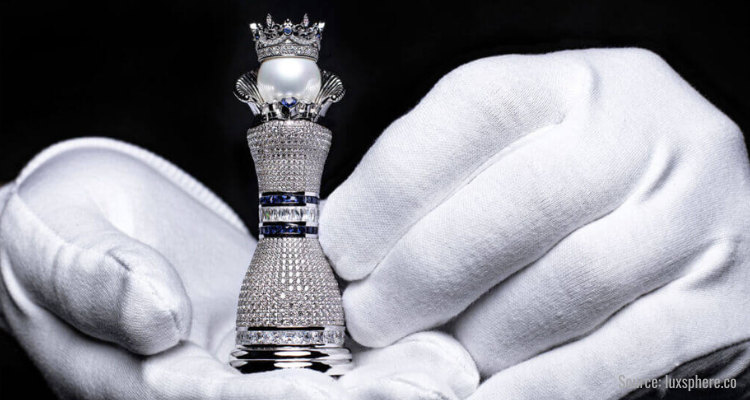 When looking at the regal splendor of the exquisite figurines, it is hard to imagine how cautiously one must handle them. One needs to make moves and place chess pieces on the board as carefully as possible, because even their base is trimmed with precious stones.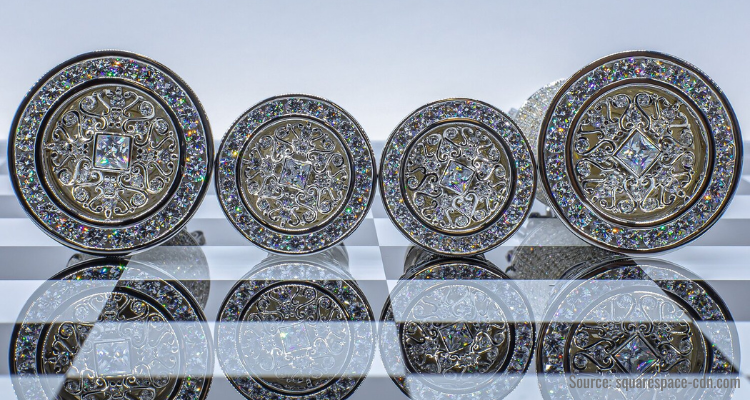 One wants to admire such chess more than to play it. Nevertheless, Colin Burn's dream came true. The amazing chess of his creation was played by internationally recognized chess masters: Fabiano Caruana, Robert Hess, Danny Rensch.
Read also the article: