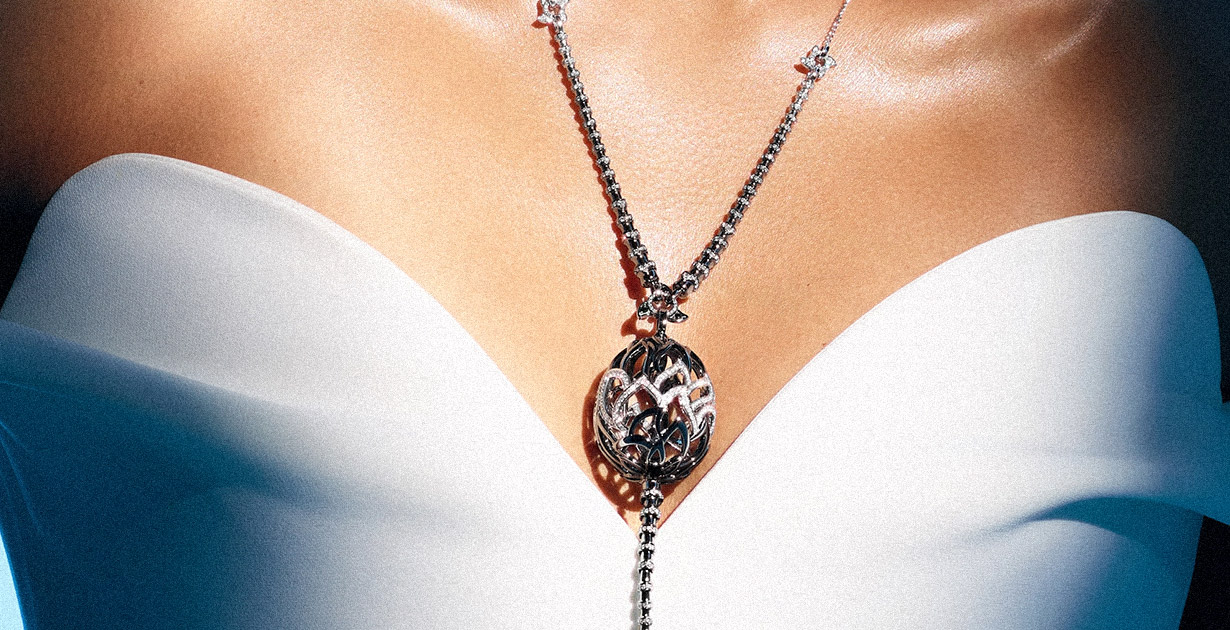 "Game of Thrones" in gold
09.12.2022
Average reading time — 3 minutes
High art
The TV series "Game of Thrones" not only attracted the attention of ordinary viewers around the world, but also became the most iconic and spectacular cinematic legend. To watch all the episodes, you will need two days, 18 hours and 55 minutes, but it will take years to create jewelry collections based on the saga.
The famous company Fabergé has released a limited edition of works of high art, combining the skill of jewelers, the spirit of the era and the imagination of the creators of the TV series.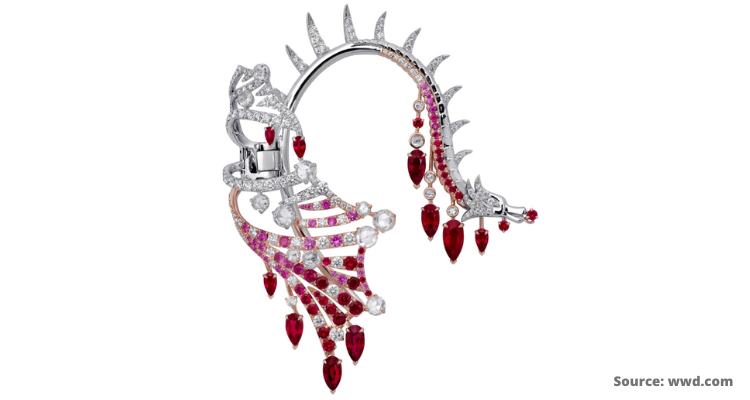 In the photo: an exquisite decoration for the ears — ear cuffs made of white and rose gold, combined with rubies and diamonds.
House Targaryen and its colors
The collection consists of 50 items: 5 elegant items, 10 copies of each. Fans of the series and collectors of rare jewelry note the uniqueness of the jewelry capsule, which included a bracelet with a ring, earrings, a necklace and ear cuffs with dragon motifs.
According to the plot, the residence of all the Targaryens was the Red Keep, they also owned two swords: the Blackfyre and the Dark Sister. Therefore, the key colors of the collection are black and red.
The uniquely beautiful line of jewelry, according to the creators, conveys the strength and fragility of Daenerys Targaryen, as well as the inextricable connection of the king's daughter with dragons.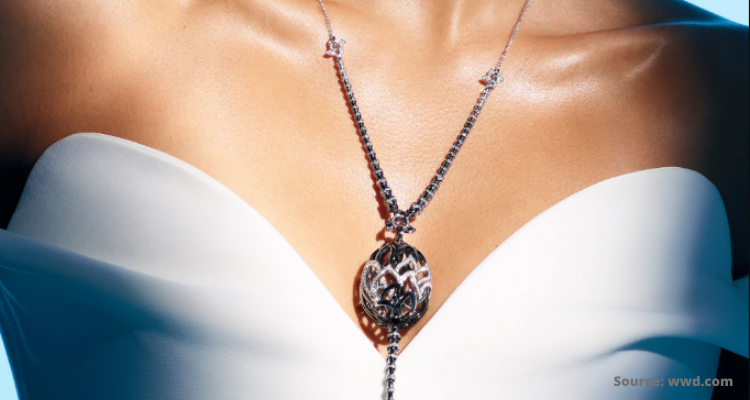 In the photo: white gold and black rhodium form the basis of the pendant in the shape of a dragon's egg. The jewelry was hung on a chain with diamonds.
Mark on history
Fabergé's unexpected collaboration with the world famous Warner Bros. Consumer Products has helped bring together top-notch craftsmanship and artistic ingenuity.
Thanks to the creative vision of Michele Clapton, costume designer for one of the most popular shows of the 21st century, the jewelry pieces of art have gone down in history.
To the delight of connoisseurs, it is planned to release four capsule collections in total, so over the next two years, work on jewelry will continue.
Golden path
Fabergé takes a path rooted in contemporary culture, providing a foundation for new ideas and unexpected collaborations. There is always gold on this path, which brings together completely different people who are able to create something new. Magical creations will continue to live for centuries, just like gold itself. The precious metal expands the boundaries of people's imagination, allowing to create incredible products, masterpieces of world art.
Read also the articles:
Faberge – Secrets of Jeweled Eggs