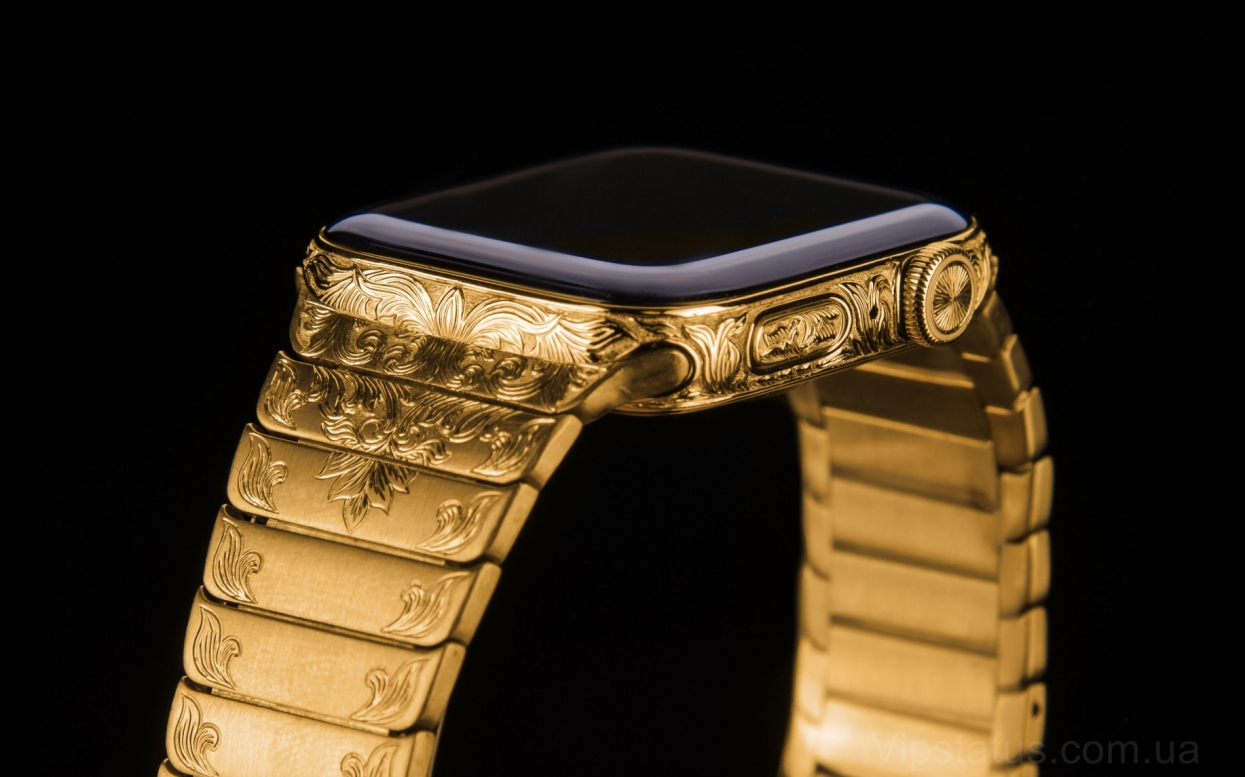 Golden "apples" of the world of technology
01.04.2021
Average reading time — 3 minutes
The Watch Series 6 is the latest edition of smartwatches by Apple — a recognized leader in the field of innovative technology. The model quickly gained popularity among fans of the brand and became the center of attention.
Since Apple never released precious versions of its gadgets, jewelry companies have decided to seize the initiative. The craftsmen presented their versions of gold smartwatches.
Initially, wristwatches were created not only as a utilitarian item, but also as a luxury good. Therefore, it is not surprising that smartwatches, the wonders of electronics, are now becoming works of jewelry art thanks to gold.
Gold on wrist
We have previously written about masterpieces made of the noble metal by Russian jewelers. Real experts in their field have created the Apple Watch 6 gold series. The collection consists of several samples of various designs. Particularly noteworthy is the first model of the series, designed in a monochromatic gold color palette. The case of smartwatches is completely made of the noble metal and encrusted with 109 diamonds.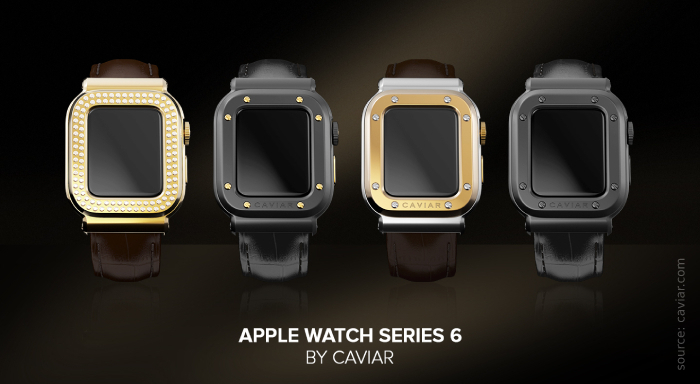 In the photo: the exclusive gold series by "Caviar" is a prime example of how the metal of kings can transform a product.
The price of smartwatches of the precious series varies from 2.5 to 45 thousand dollars. The most expensive model was released only in five copies. Thanks to gold, brutal utilitarianism is replaced by refined, noble elegance. The appearance of a modern gadget reflects the centuries-old history of wristwatches in the status of expensive jewelry.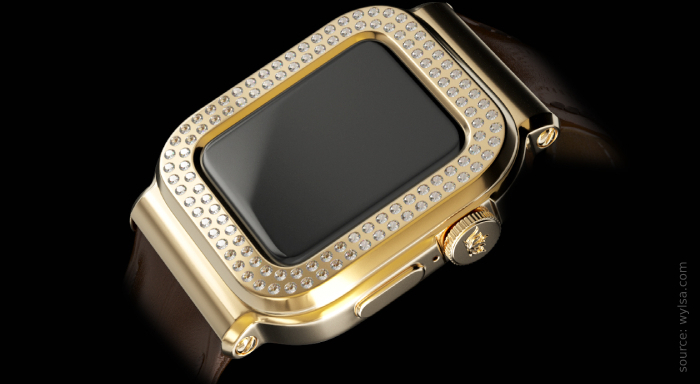 In the photo: gold Apple Watch 6 smartwatch is the epitome of style and grace created by the Russian jewelry house.
Watches fit for lords
Britain is considered the birthplace of wristwatches: in 1571, Queen Elizabeth I was presented with the first wristwatch in the form of a precious bracelet. Since then and up to the present day, the noble metal has been blending watchmaking with jewelry art.
The British brand with 25 years of history has created technological watches in a 24-carat gold case. The masterpiece made of the yellow metal has been dubbed the Apple Watch Series 6 Superior Edition. This handmade strap is decorated with fine delicate patterns. The price of the limited edition watches is 8.3 thousand dollars.
Aluminum, stainless steel and titanium made the original smartwatches purely functional gadgets, the age of which was measured by the quality of their electronic filling. Yet only gold can help wristwatches regain its unfading charm of classics and add exclusivity and luxury of jewelry work.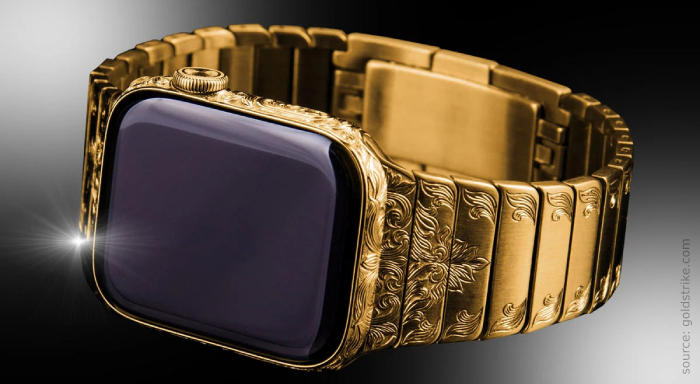 In the photo: filigree engraving on the precious metal. A true work of art by Goldstriker skillful jewelers.
Smartwatches are rapidly gaining popularity, transforming from a fashionable device into an integral part of the life of a modern person. Now customers can get two for the price of one: a technological gadget and a stylish watch made of gold of the highest fineness.
Learn more about the incredible objects made of the yellow metal.
Read the article: