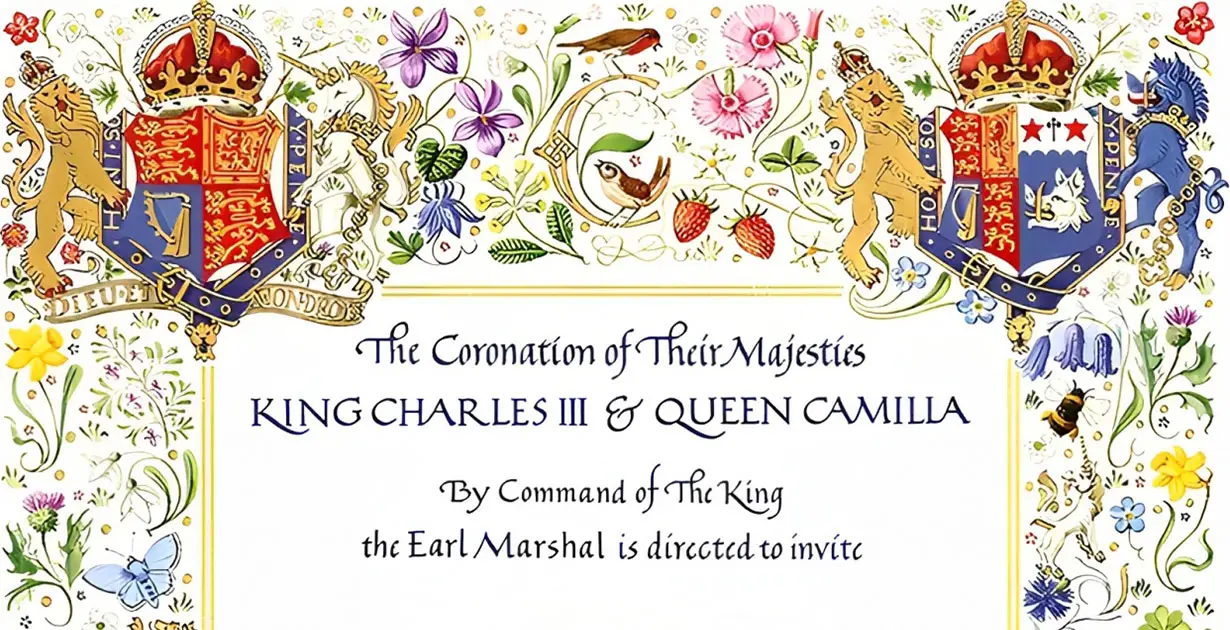 Historic gold at the coronation of Charles III
05.05.2023
Average reading time — 3 minutes
"The Golden Orb"
The whole world is watching with interest the preparations for the official ceremony, which will take place on May 6, 2023 at Westminster Abbey.
The code name of the solemn ceremony is "The Golden Orb".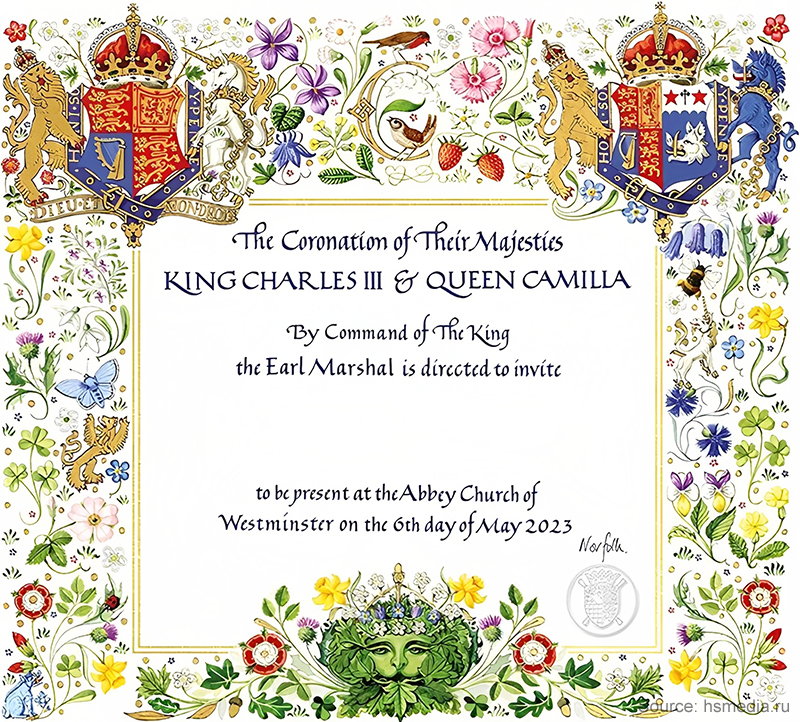 In the photo: Andrew Jamieson designed the invitations to the Coronation. More than 2,000 guests will arrive for the historic event.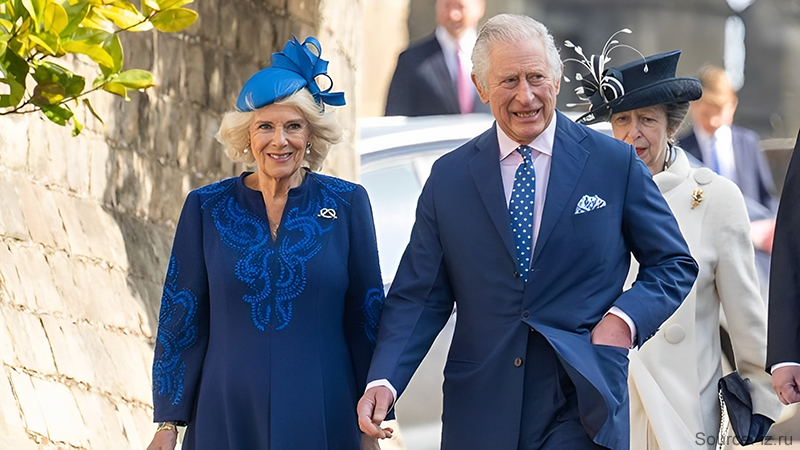 In the photo: Prince Charles became king after the death of Elizabeth II, his wife Camilla received the status of Queen Consort.
Scepter and orb
The symbols of the British monarchy are safely stored in the Tower of London and will be used for the coronation of King Charles III and Queen Camilla.
After pronouncing the oath, Charles III will be presented with the symbols of the monarchy. In one hand, His Majesty should hold a scepter — the Sovereign's Sceptre with Cross, decorated with a rose, shamrock and thistle. The scepter with the cross symbolizes the power of the king/
In his other hand His Majesty will hold the Sovereign's Orb, symbolizing the spiritual power of the monarch. The sphere is adorned with hundreds of gems: diamonds, emeralds, pearls and sapphire.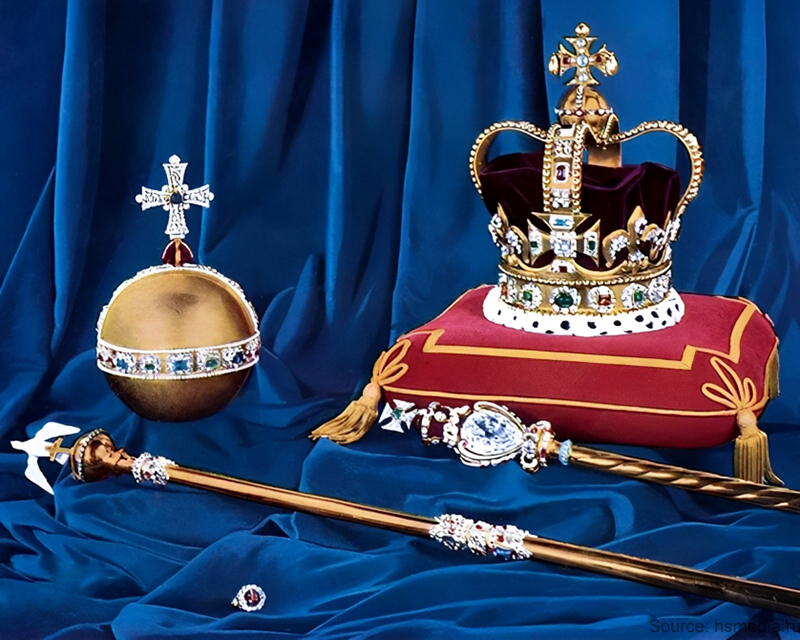 In the photo: an impressive collection of royal regalia — scepter, orb and crown.
Golden crowns
King Charles III will put on the Imperial State Crown during the ceremony.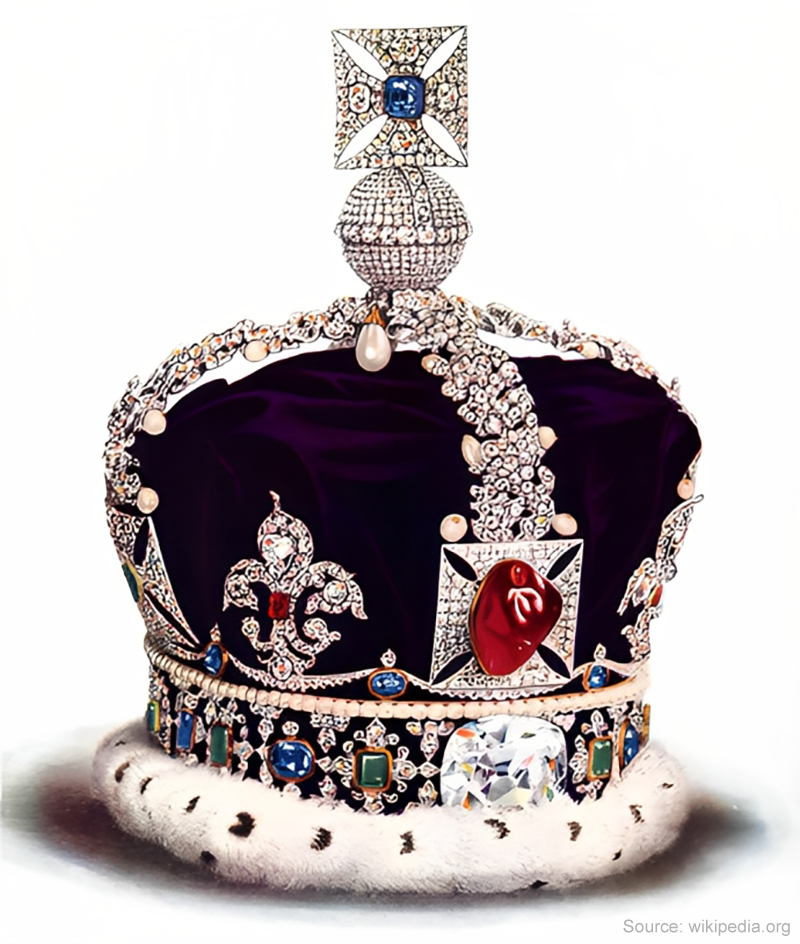 In the photo: a priceless crown made of gold of high fineness, with pearls, sapphires, emeralds and amethysts.
During the return to Buckingham Palace, the monarch will wear St. Edward's crown, which is considered the most uncomfortable crown in the world.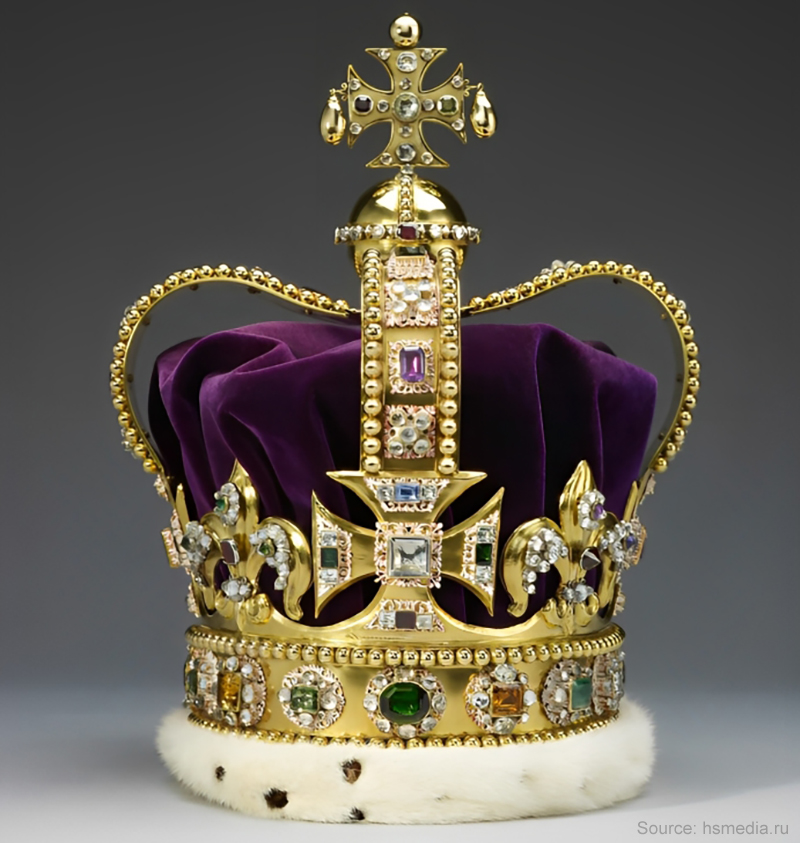 In the photo: St. Edward's crown of gold and 444 precious stones was made by the famous jeweler Robert Vyner.
Coronation carriages
The royal couple will travel to Westminster Abbey in the Diamond Jubilee State Coach, a six-horse closed carriage. The carriage weighing 2.75 tons has a length of 5.5 meters. On its roof there is a gilded crown carved from a fragment of the famous warship HMS Victory.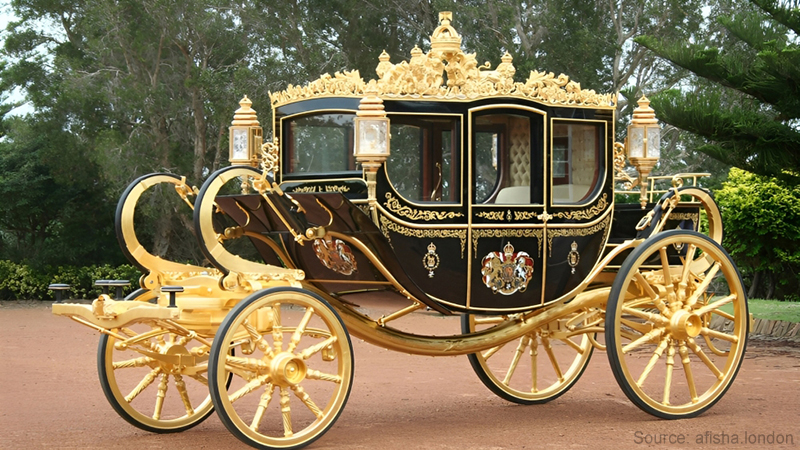 Charles III and Camilla will go to Buckingham Palace in a gilded 18th century carriage, which has long been considered the most uncomfortable carriage. Since the Gold State Coach weighs four tons and is 8.8 meters long, it will be drawn by eight horses.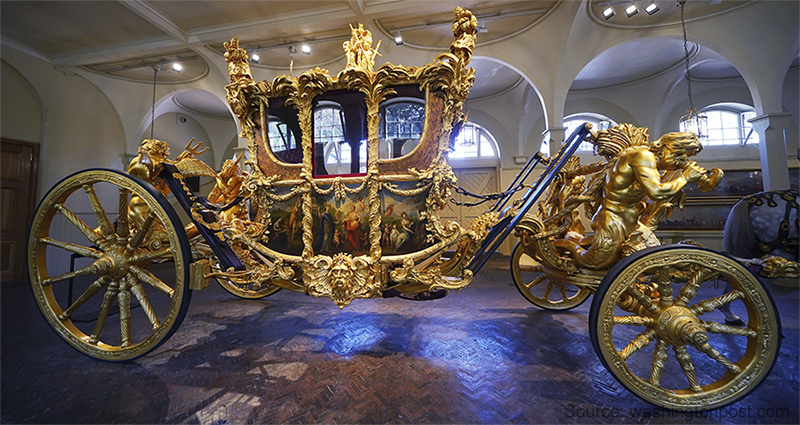 At the time of the coronation on May 6, Charles III will be 74 years old, and hundreds of thousands of spectators are expected to arrive. Celebrations in the UK will last three days.