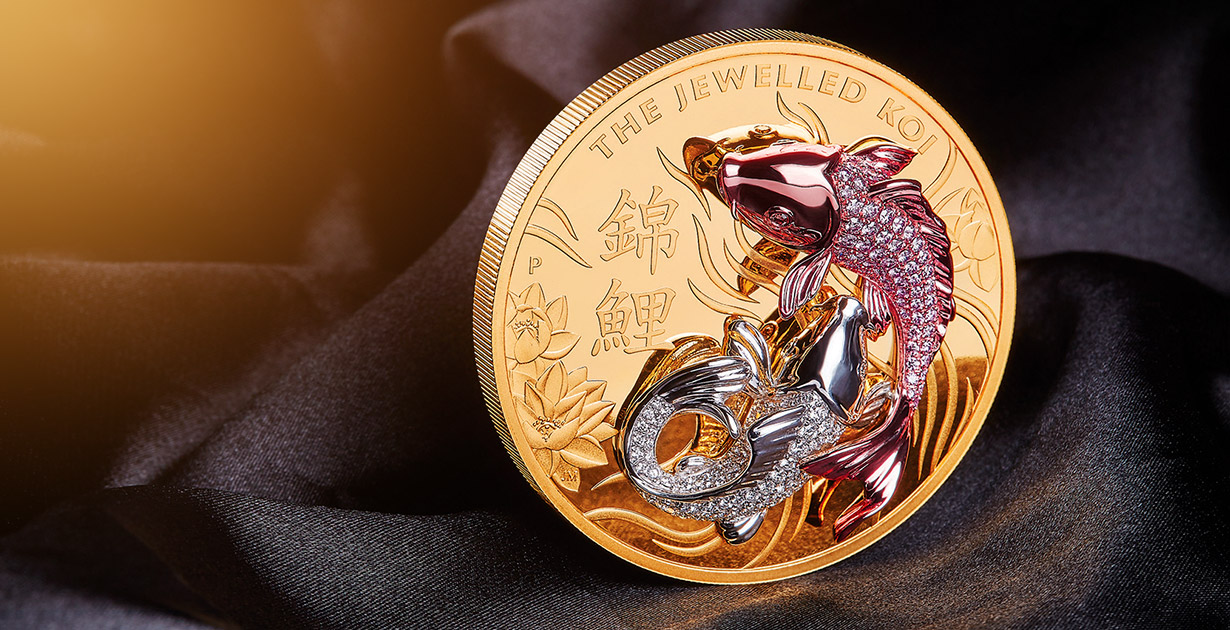 Precious koi fish
14.10.2022
Average reading time — 2 minutes
The Perth Mint (Australia) is famous for issuing luxurious collectible coins. The most remarkable specimens are minted in gold and encrusted with diamonds.
The union of the "king of metals" and the "king of gems" is perfectly represented in The Jewelled Koi coin.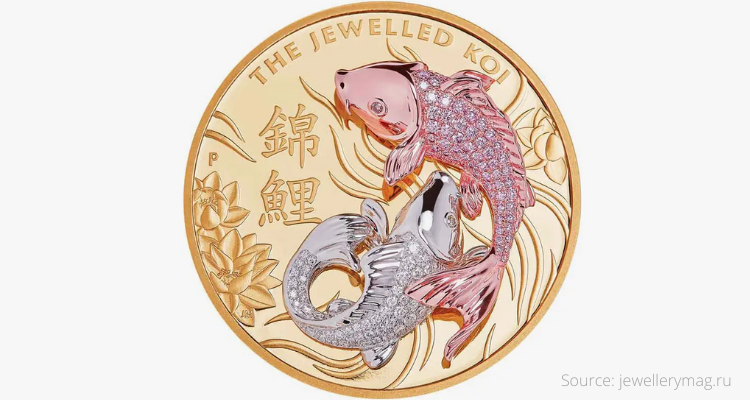 This coin is the fifth in a series dedicated to animals and mythical creatures revered in Eastern culture. Previously, the phoenix, dragon, tiger and horse were embodied in gold.
The heroes of the 2022 edition are koi fish that symbolize a happy marriage, prosperity and well-being.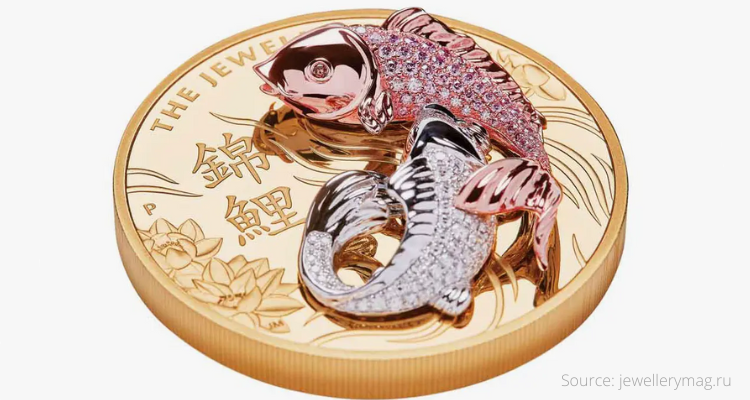 On the reverse we see three-dimensional figures of two fish, as if they are sliding on the surface of the water. One carp is made of pink gold and has a magnificent scale of 78 pink diamonds. The second figurine is made of white gold and studded with 80 white diamonds. In addition, two golden diamonds adorn the eyes of both fish.
Interesting fact: the pink and gold colored gemstones come from the Argyle mine, owned by Rio Tinto. The mine closed in 2020, so diamonds from there are rare and highly sought after by the collectors.
The obverse depicts the British Queen Elizabeth II, as well as the denomination — 2,500 Australian dollars (approximately $1,700). The actual cost of The Jewelled Koi, of course, is much higher than the face value and is about $180,000.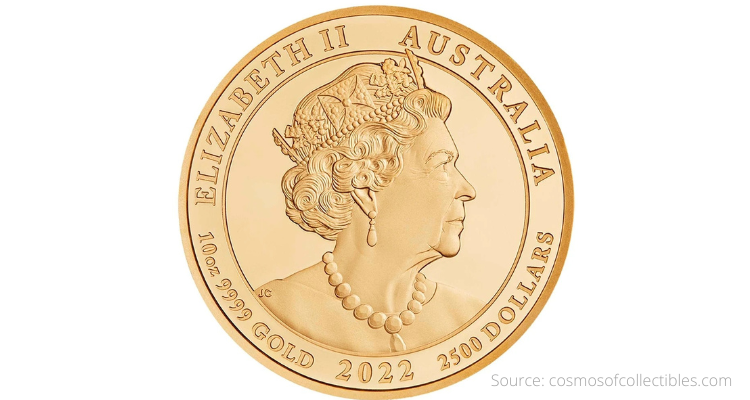 The number of coins with amazing fish is strictly limited — only eight pieces have been issued. The number 8 was not chosen by chance — in China it is considered a lucky number.
For the production of each copy, 10 ounces (311.04 grams) of gold of the highest fineness (999.9) were used.
Not only the coin itself is remarkable, but also its elegant packaging. The case of The Jewelled Koi is an original work of art. Its doors are decorated with rose gold and two rare Argyle diamonds. The coin inside the case is illuminated and rotates, captivating with its sophisticated beauty.
An exhaustive description of the creation by the Perth Mint's craftsmen is given by Michelle Sherring, Sales and Business Development Manager for Rio Tinto:
"It is a distinctive investment piece and a beautiful symbol of the unique treasures of Western Australia, setting a new benchmark for limited edition craftsmanship."
Read also the article:
The largest in the world: giant gold coins