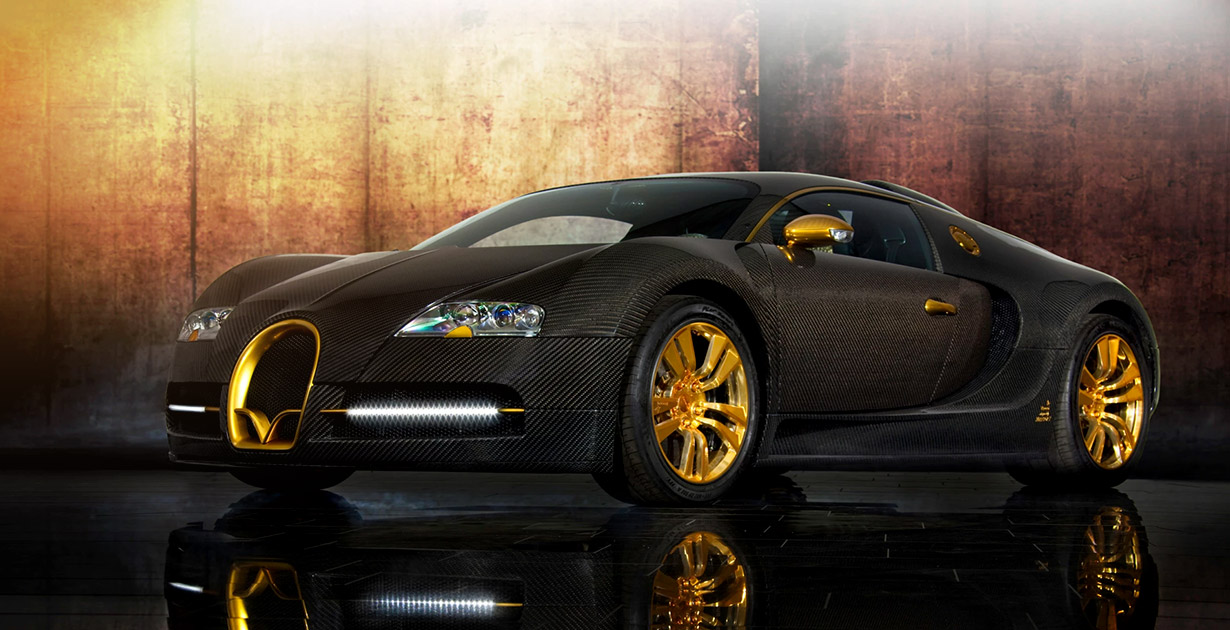 Masterpieces on wheels: cars by Mansory
24.02.2023
Average reading time — 3 minutes
The German company Mansory has been engaged in the modification of luxury cars, turning luxurious vehicles into real masterpieces. Of course, the most luxurious tuning should include the most beautiful of metals — gold.
The one and only
In January 2023, the company presented to the public a new creation: Rolls-Royce Cullinan Linea D'Oro. An extravagant custom-made car in a single copy.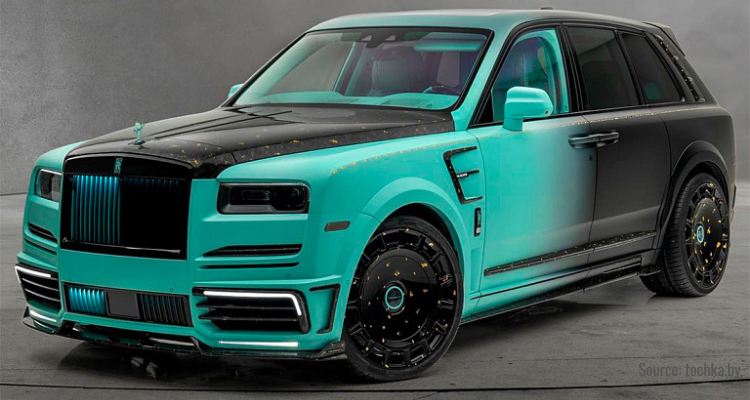 Rolls-Royce crossover consists of improved bumpers, spoilers, fenders and wheels. The body has an unusual dual color scheme with an elegant combination of turquoise and black. Miniature inclusions of 24K gold add a special chic to the design.
The interior of the crossover is made in a similar style. Here, black and turquoise colors also predominate, and the "icing on the cake" is a scattering of gold specks of the precious metal of the highest fineness.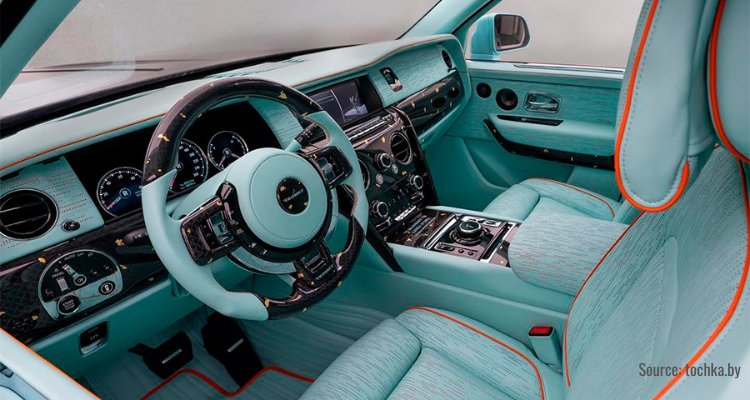 The technical characteristics of the car have also undergone changes. Engine power was increased from 571 to 610 horsepower, making the crossover faster. It accelerates up to 100 km/h in 5 seconds and has a maximum speed of 280 km/h.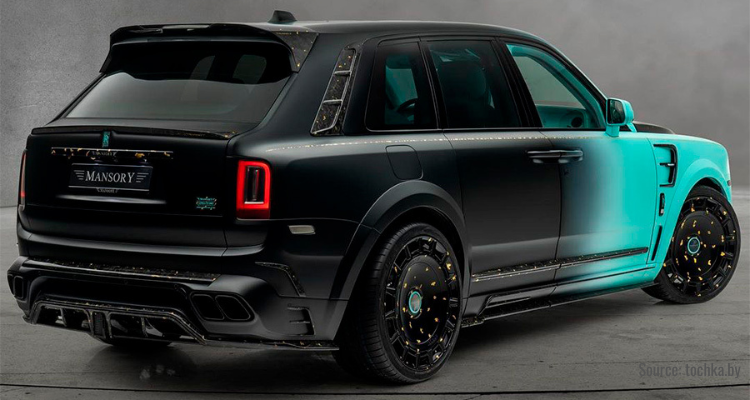 The price of Rolls-Royce Cullinan Linea D'Oro has not been disclosed, but it is likely to exceed $800,000. If all the estimates are correct, then this is the most expensive Rolls-Royce crossover in the world.
Sports car with enchanting brilliance
Gold has inspired the craftsmen at Mansory to tune prestigious cars before. Just take a look at the magnificent Bugatti Veyron Linea Vincerò d'Oro, which was created in 2010.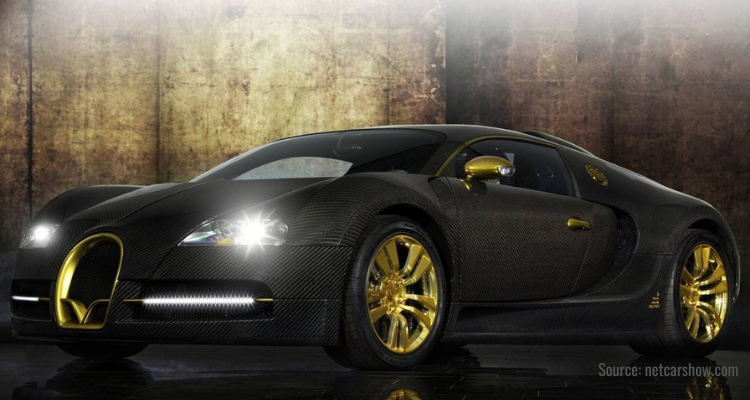 Golden color is the color of luxury and aristocracy. It is hardly surprising that Mansory chose to complete their creation with details that have a golden hue. A striking resemblance to the yellow metal was achieved through the combination of carbon fiber with copper filaments. Although it is not real gold, it still looks very impressive.
There is only one copy of Bugatti Veyron Linea Vincerò d'Oro, and the price of the unique sports car can only be guessed at.
Read also the article:
Gold: The apogee of automotive art